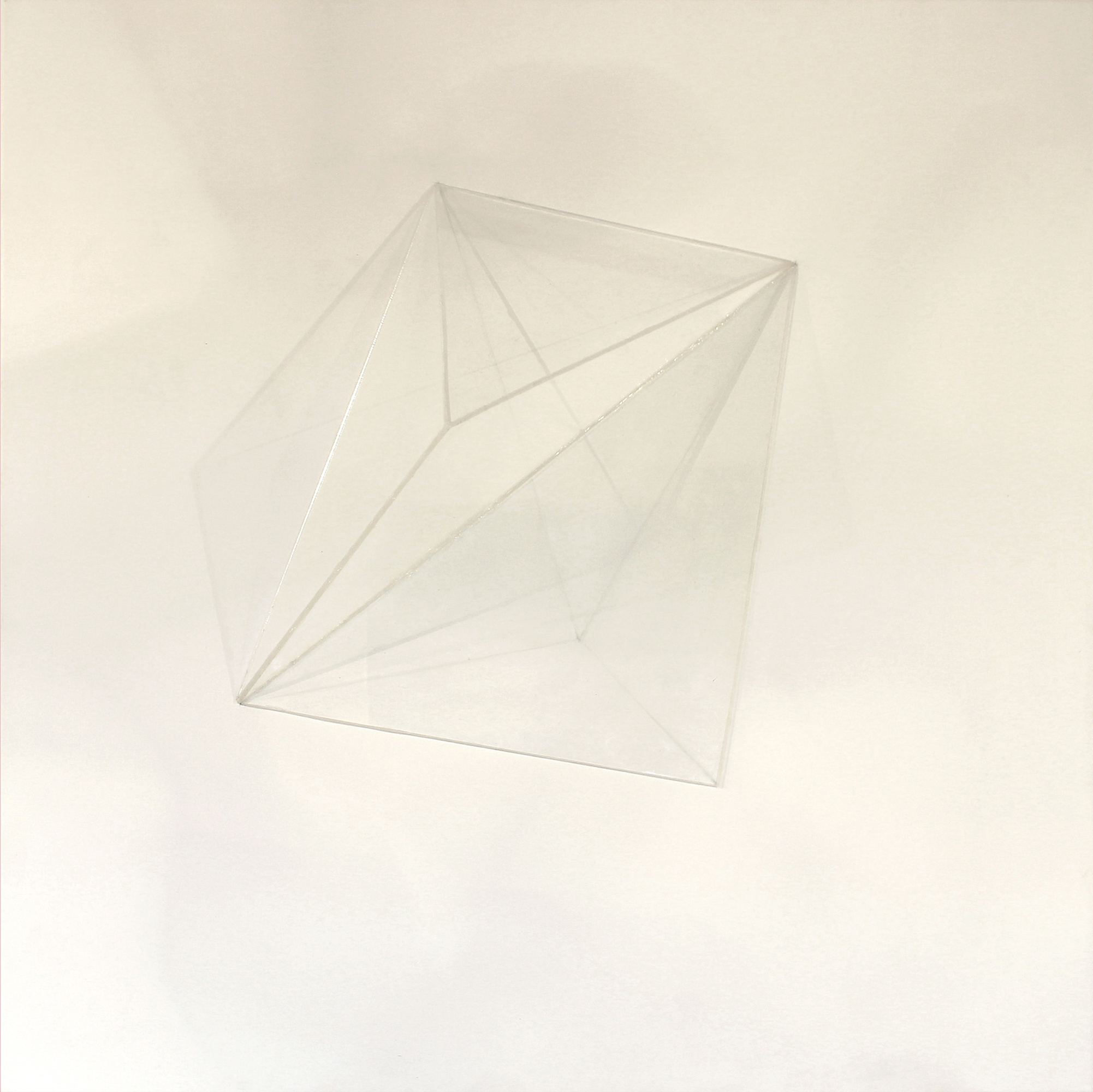 In these pieces I wanted the volume to continue inside the canvas; to "paint some extra space".
It's like an object stuck in between two dimensions: the 2D surface and the 3D space where the viewer is.
The paint mimics and blends with the real shadows cast by the interaction of the peice with its surrounging light. The accents of light and shadow, either accentute or trick perceptions of flatness and depth, depending on the angles and the brightness. These fluctuating dynamics are essential to the peice.
2.5D a-
oil and perspex on canvas, 100x100cm, 2020
2.5D b -
oil and perspex on canvas, 100x100cm, 2020